News
We have received new ASQ Awards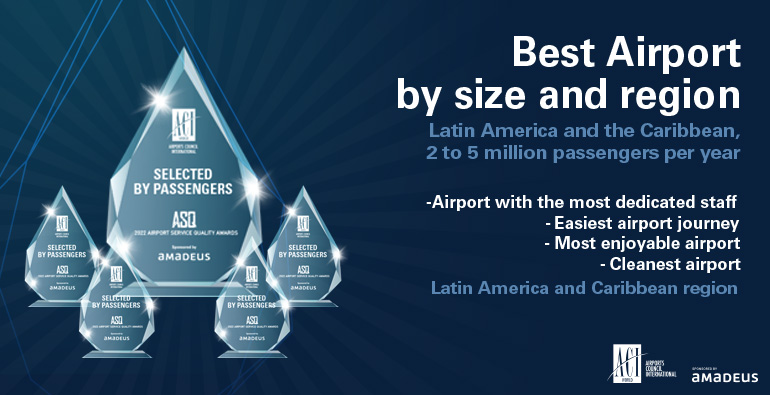 06/03/2023 - The Airports Council International (ACI) revealed the winners for this year's Airport Service Quality Awards (ASQ) and we're proud to once again receive the award for Best Airport in the Latin America and the Caribbean region and 2 to 5 million passengers per year.
This year's SAQ awards feature new categories: Airport with the Most Dedicated Staff, Easiest Airport Journey, Most Enjoyable Airport, and Cleanest Airport. For our region (Latin America and the Caribbean), the Airport of Guayaquil was awarded with all of them. This reflects the needs of our users and our efforts to fulfill them.
"Putting the traveler at the centre is more important than ever, and it is the way forward. We are proud of the team at the Airport of Guayaquil for winning these awards. This shows that the whole airport community has come together to put the passenger first." - Luis Felipe de Oliveira, Director General, ACI World.
The awards ceremony will be on September, in the Republic of Korea.