Who we are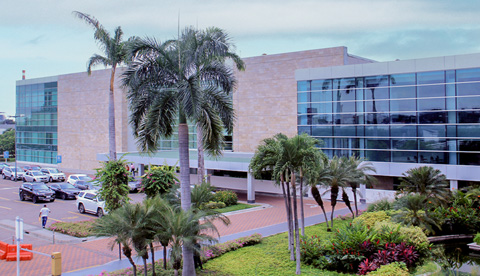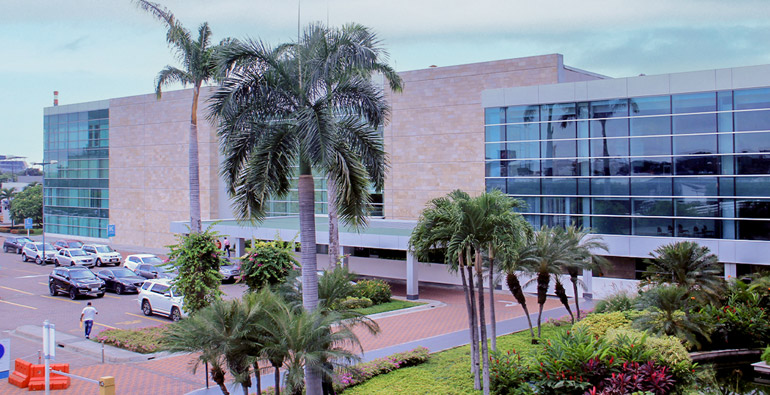 TAGSA is a private company in charge of management and operation of the Airport of Guayaquil. Formed as a corporation through public deed dated February 16, 2004 and registered in the Mercantile Registry of the Guayaquil canton on February 19, 2004. The term of the company is fifty years counted from the date of registry of the deed of incorporation.
Its partner companies are: CORPORACION AEROPORTUARIA, DELLAIR SERVICES S.A., and MICHEL DELLER, formed under the laws of Argentina and Ecuador, respectively.
TAGSA is a subsidiary of Corporación América Airports, directly related with companies in charge of operating 52 airports around the world, including almost the entire airport system of the Republic of Argentina, as well as airports in Brazil, Peru, Italy, Armenia, Uruguay and Ecuador.
To know more about Corporación América you can visit their website.
Our mission
Manage, operate and improve the airport of Guayaquil with the highest security, service and quality standards in order to satisfy the needs of our customers and users.
Vision
Be the best airport in the country and one of the best in America and the world, thanks to our excellence, security and quality of service.
Values
▸ Honesty: We act with honesty.
▸ Cordiality: We treat other the way we want to be treated.
▸ Commitment: We work and we fulfill.
▸ Passion: We do our job with enthusiasm and dedication.
▸ Solidarity: We contribute with the well being of the company and the community.
Standards of conduct
▸ Quality: We strive for excellence.
▸ Social responsibility: We face our commitment with society and the environment.
▸ Teamwork: No one among us is more important than all of us together.
Back to nav