Guayaquil, Pearl of the Pacific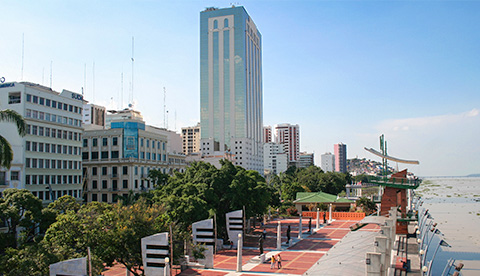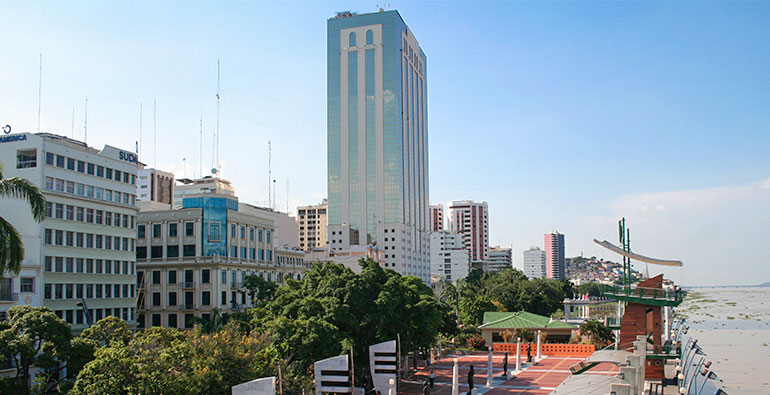 Santiago de Guayaquil is Ecuador's most populous city. Guayaquil's urban area is ranked among the biggest cities in the world. It's also an important center of commerce with regional influence in regards to business, finance, culture and entertainment. The city is the head of the canton of Guayaquil, and also the capital of the Guayas Province.
Located in Ecuador's Coast Region next to the Pacific Ocean, Guayaquil is Ecuador's city with the highest population density, with 2'723.000 estimated inhabitants occupying about 344,5km2.
Guayaquil stands out from other cities in the country thanks to it's use of mass transportation systems, total population density and diversity. Just like Ecuador as a whole, the majority of inhabitants speak Spanish. Thanks to its position as a commercial hub Guayaquil is also known as the "Economic Capital of Ecuador", boasting an important number of companies, factories and businesses. Another very common nickname for Guayaquil is "Pearl of the Pacific".
Important information
Name
Santiago de Guayaquil.
Number of inhabitants
Aprox. 2'723.000.
Area
344,5km².
Currency
US dollar.
Voltage
Usually 110 volts, with A and B plugs.
Phone code
Ecuador: 593; Guayas: 4. Example: +593 (4) 216-9000.
Tax
12% IVA (Impuesto al valor agregado).
Weather
Two seasons: Winter (rainy and humid, from December to April) and Summer (dry and fresh, from May to December).
Find out more
For more information you can visit the city's official tourism hub offered by the Very Illustrious Municipality of Guayaquil.
Back to nav