Parking zones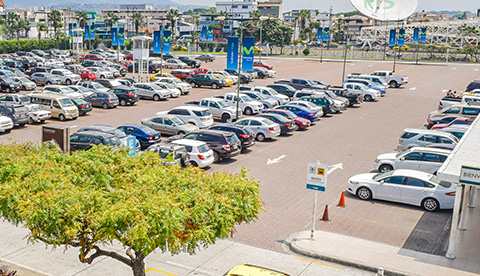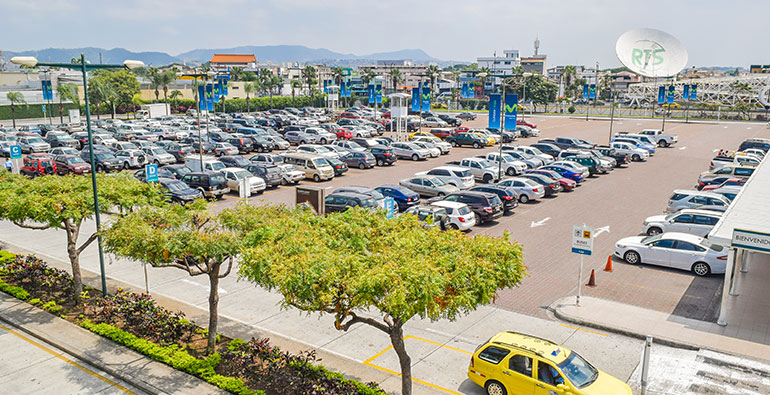 José Joaquín de Olmedo Airport has private parking areas with capacity for up to 1100 vehicles, and we have a specific area designated for VIP customers. The parking lot is clearly divided in zones which makes finding your vehicle an easy task. For your safety the airport has installed CCTV cameras and private security to help supervise the area.
Rates:
▸ The first 15 minutes of parking are free.
▸ Beyond the first 15 minutes, the cost per hour or fraction is $1,20.
▸ Between 12 and 24 hours, the cost is $14,40 for the day.
▸ If your vehicle stays parked for more than 24 hours the rate is $14,40 per day, adding $1.20 for additional hour or fraction.
Back to nav